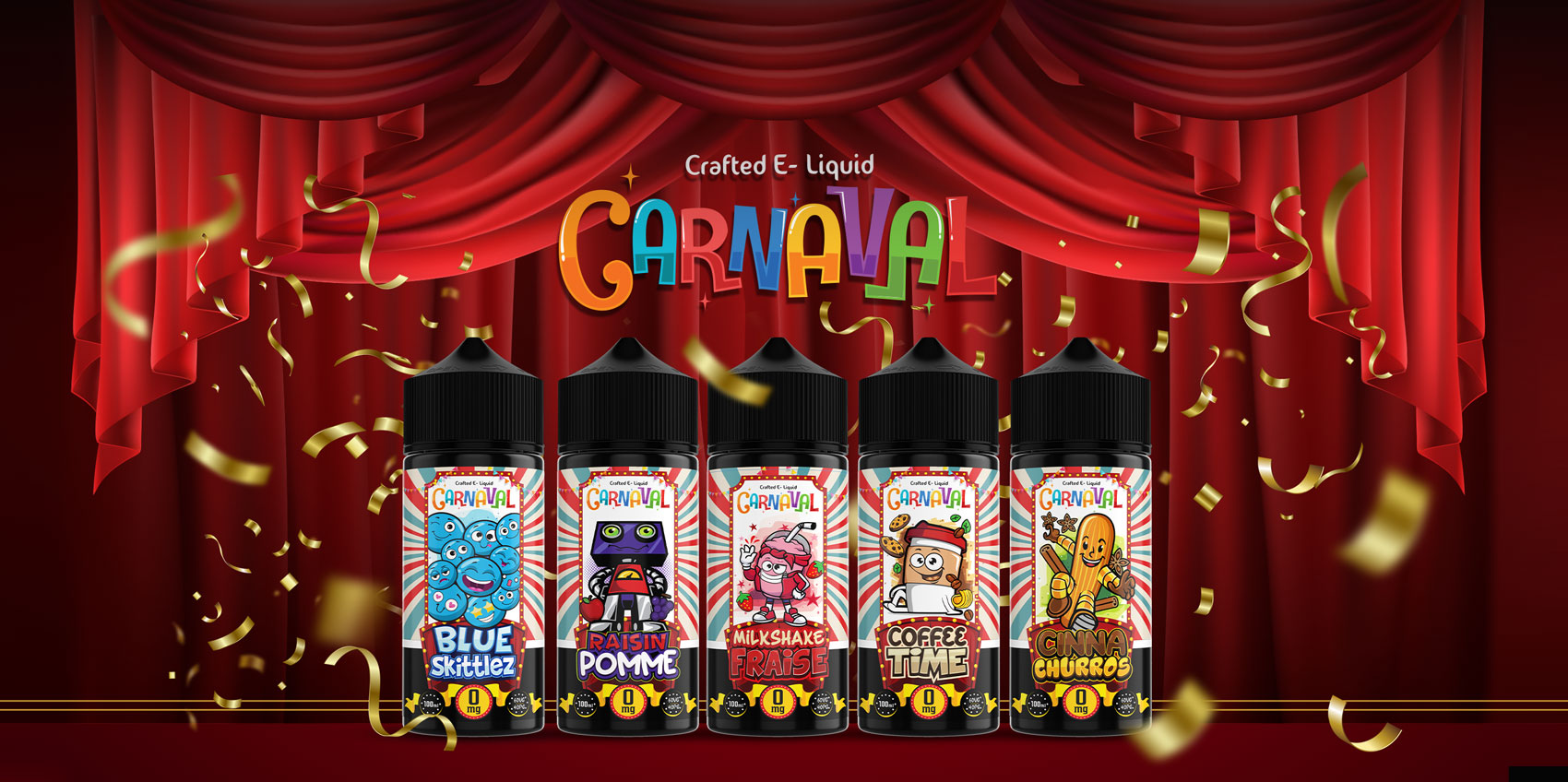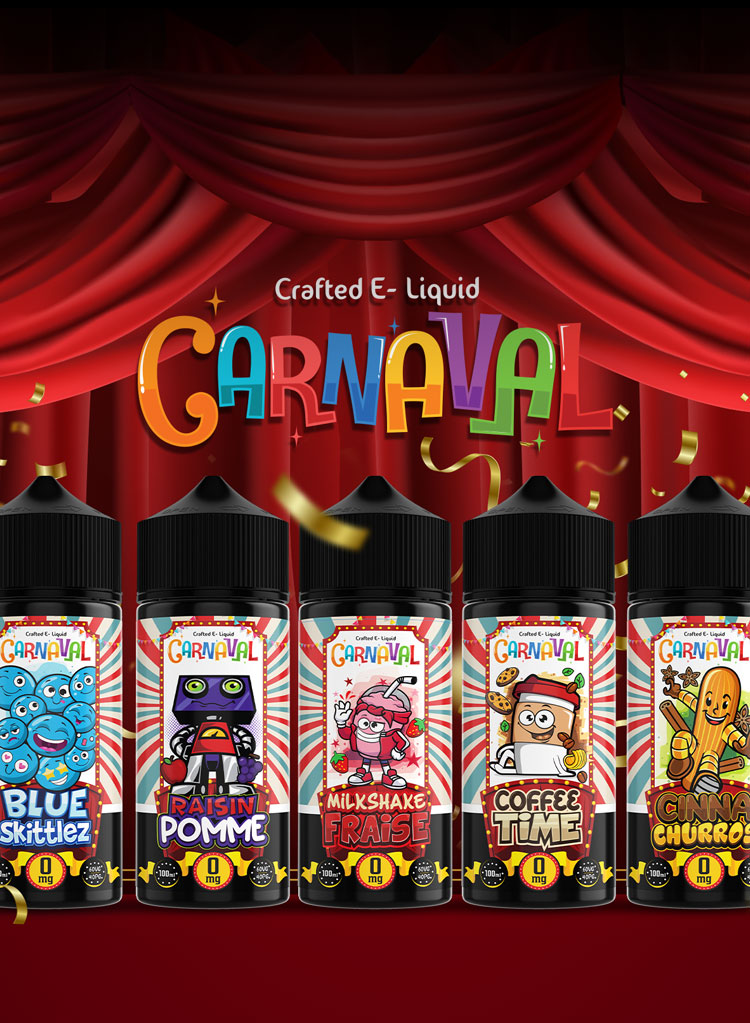 UN CARNAVAL DE SAVEURS !
Retour en enfance imminent ! FrenchLab vous embarque dans un tourbillon sucré et acidulé avec cette gamme Carnaval.
Vos papilles retrouveront le plaisir d'une balade carnavalesque avec 5 saveurs : Blue Skittlez, Milkshake Fraise, Coffee Time, Cinna Churros et Raisin Pomme ! Montez dans la machine à remonter le temps et offrez-vous des saveurs uniques !
Format

100ml

NICOTINE CONTENT

00mg

PG/VG Ratio

60vg / 40pg

Features

Fruity

Creamy
BLUE
SKITTLEZ
La récréation n'est pas finie ! Craquez pour ce e-liquide aux saveurs de bonbon myrtille sucré et légèrement acidulé !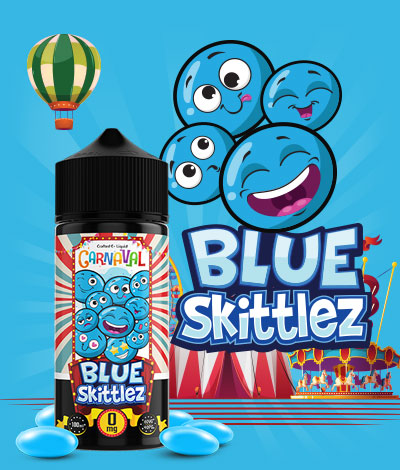 Milkshake
fraise
Chaque vape de ce e-liquide est une bouffée d'un délicieux milkshake fraise, c'est le moment de faire le plein de gourmandise !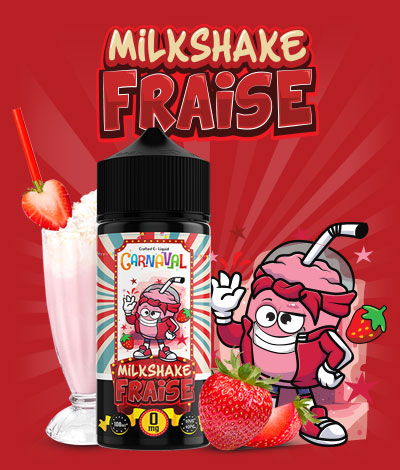 Coffee
Time
Retrouvez la douceur d'un café gourmand dans ce e-liquide puissant et doux à la fois. L'allié parfait pour continuer cette balade carnavalesque !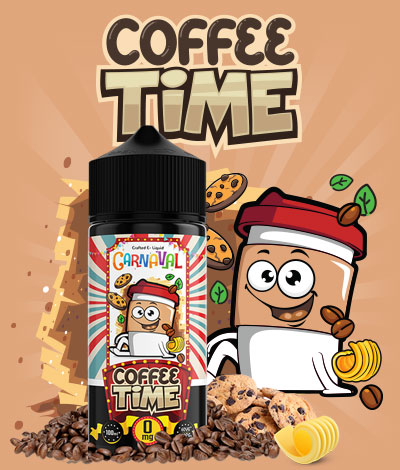 Cinna
churros
Mieux qu'un tour de grande roue, le e-liquide Cinna Churros vous offre la gourmandise d'un churros délicatement relevé par la cannelle !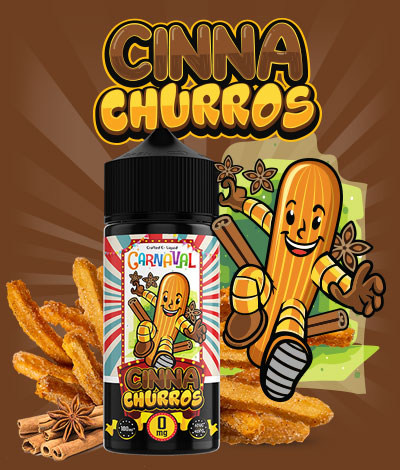 Raisin
POMME
Le raisin se mari à la pomme dans ce e-liquide fruité et délicatement sucré.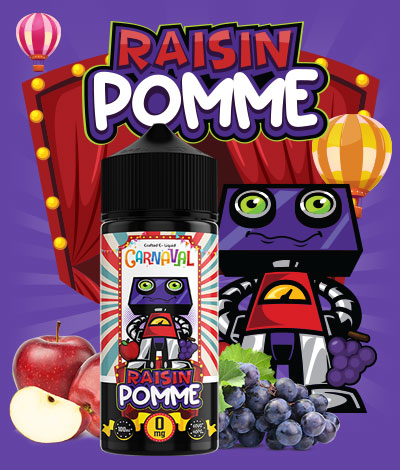 VOUS SOUHAITEZ REVENDRE LA GAMME carnaval ?
Are you a retailer or distributor and want to sell our products?
Fill out the form below and we will get in touch with you quickly!
FORMULAIRE PRO