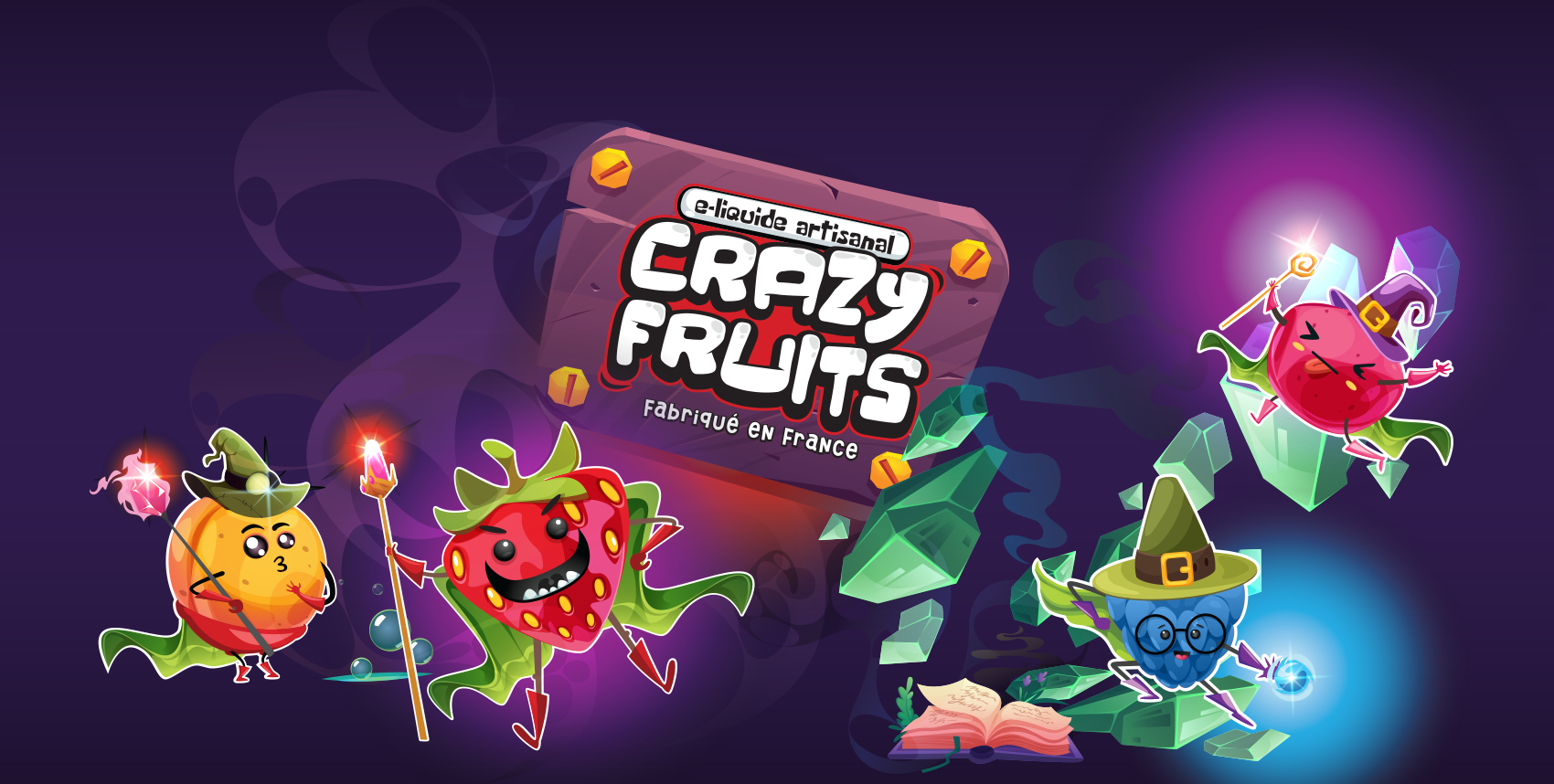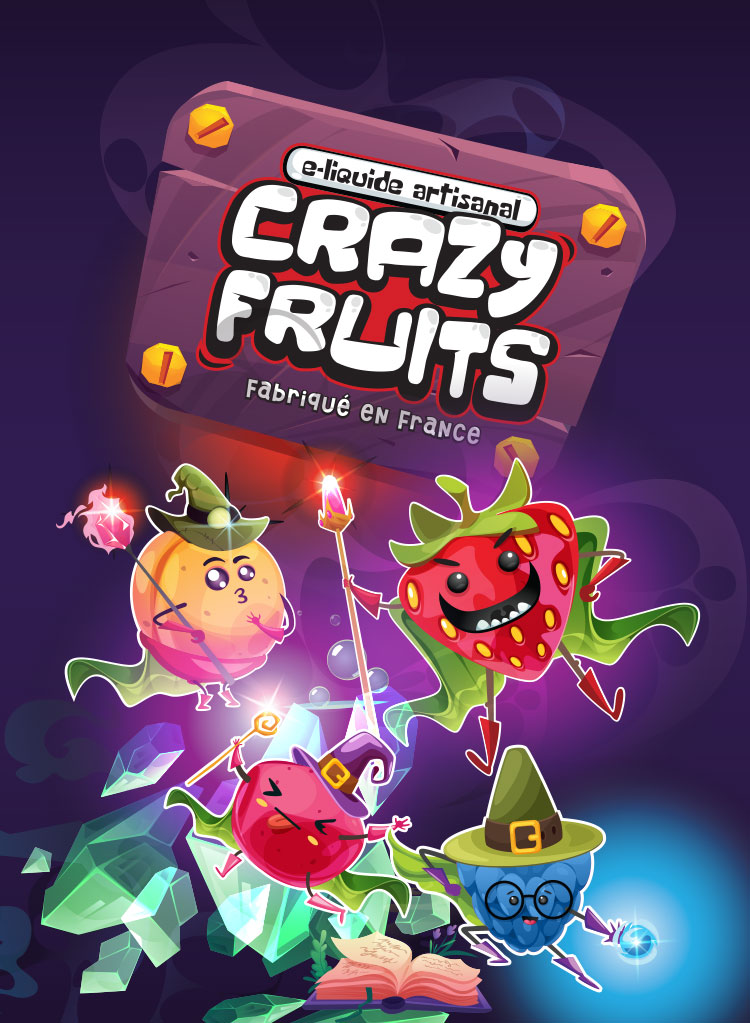 e-liquide artisanal crazy fruits
Une farandole de fruits en folie débarque pour l'été !
CRAZY FRUITS est une gamme savoureuse et rafraichissante qui s'invitera avec gourmandise sous votre parasol : 4 cocktails de fruits ensorcelants pour un maximum de plaisir !
Complexes, subtiles et inattendus, ces liquides font partie de ces petites curiosités qu'il faut absolument essayer. Laissez-vous tenter par MAGIC PASSION, MAGIC BERRIES, MAGIC PUNCH ou encore MAGIC TROPICAL, vous l'aurez compris un vent de magie souffle sur ces recettes originales qui surprendront vos papilles !
Format

50ml

NICOTINE CONTENT

00mg

PG/VG Ratio

50vg / 50pg

Features

Fruity

Creamy
Magic berries
Un cocktail de fruits rouges et de grenadine sucré et rafraichissant. Cette explosion de saveurs de fruits des bois, de fraise et de framboise ne pourra pas vous laisser indifférent ! Redécouvrez les fruits rouges et laissez-vous emporter par leur folie !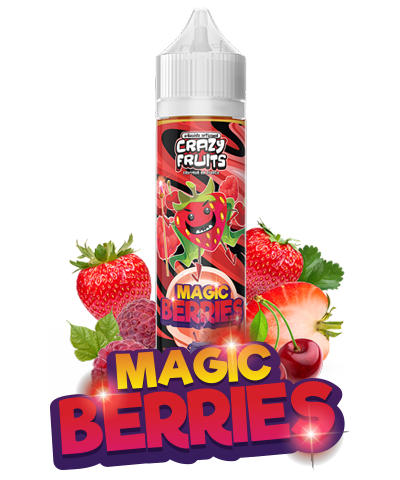 Magic punch
Un véritable uppercut gustatif ! Laissez-vous assaillir par ce MAGIC PUNCH : une framboise bleue aussi originale que percutante, un cassis détonant et une larme d'Aloe Vera pour parfaire ce cocktail explosif !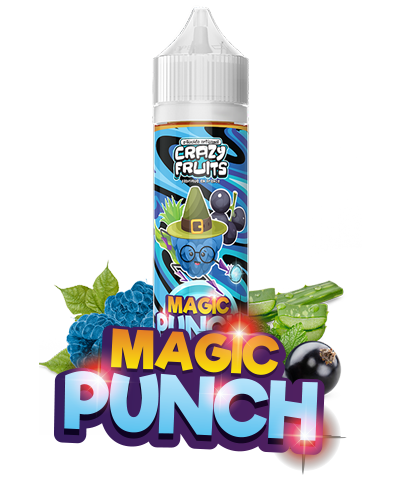 Magic tropical
L'été c'est avant tout le voyage, osez le dépaysement et partez en croisière dans les tropiques vous délecter de cette gourmandise exotique. Un subtil mélange de fruit de la passion, d'Aloe Vera, de grenadine et soyons fou… d'une petite note de Rose qui n'est pas là que pour faire joli !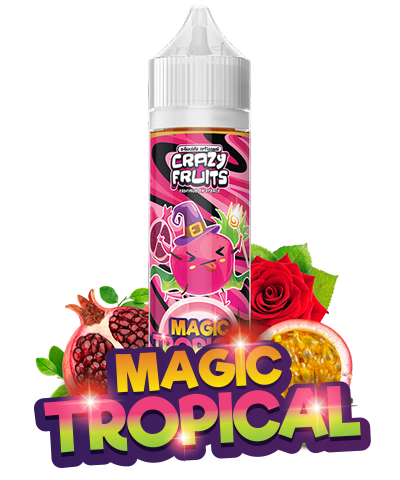 Magic passion
De la passion bien sûr, mais pas seulement ! Un petit zeste de folie en plus : le fruit de la passion est savamment associé à la douceur de la pêche et sublimé par l'exotique corossol et ses notes acides et sucrées. Un peu de folie et beaucoup de magie pour ce cocktail qui ensoleillera votre palais !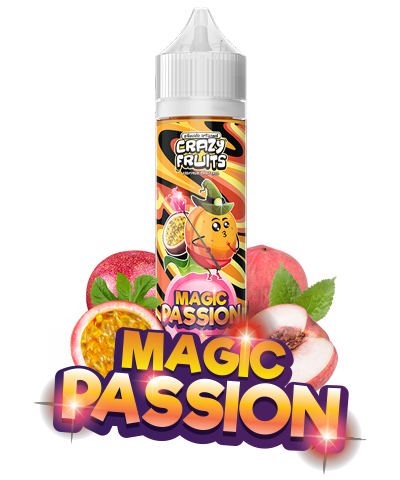 VOUS SOUHAITEZ REVENDRE LA GAMME Crazy Fruits ?
Are you a retailer or distributor and want to sell our products?
Fill out the form below and we will get in touch with you quickly!
FORMULAIRE PRO